Wegis Residence
Shell Beach, California.
A Modern Seaside Gem With Deluxe Amenities
4 bedroom, 4 bath, 4000 Sq Ft.
Built 2013
The objective of the Wegis project was to further develop a two-story with basement, single family residence located in Shell Beach, California. Studio 2G further developed the conceptual design to capture the unobstructed ocean view. The overall 4000 square foot plan includes a rooftop deck with jacuzzi, an open plan kitchen/dining/living area upper level, guest suites at the ground level, and a game room in the basement. Each level (except for the roof) is accessible by a pneumatic elevator.
The ground level contains two bedrooms, one bathroom, a utility room and garage. The basement is used as a game room, complete with wide screen television and kitchenette. It also contains a kid friendly guest suite with private bathroom. The main living space of the residence is located on the second floor to capture the view, and consists of a living room, dining room, kitchen, large deck, guest bathroom and master suite complete with private bathroom. A simple roof level area captures ocean views as well.
Photography by Erich Schaefer Custom Homes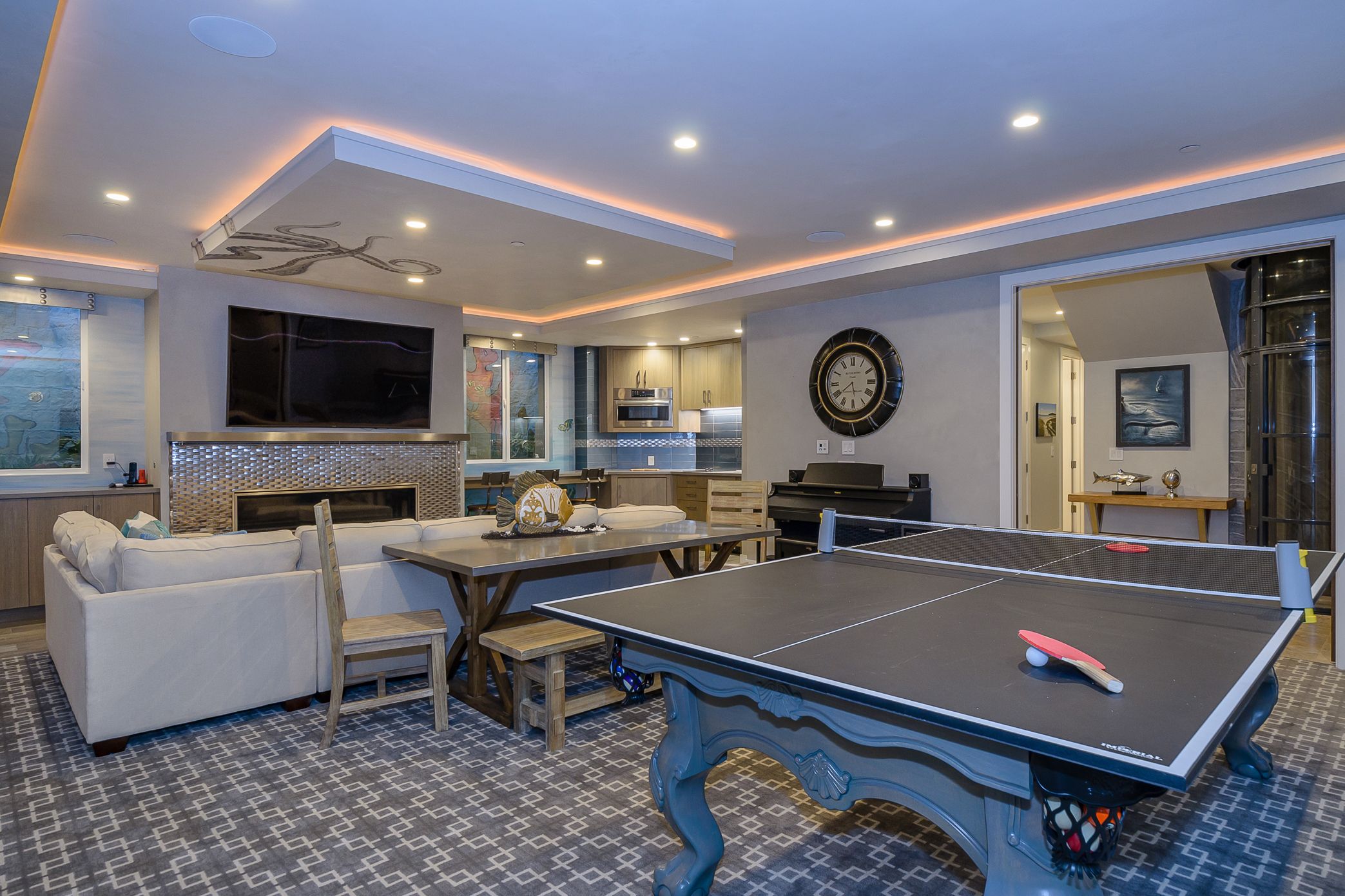 Ready to build your dream?